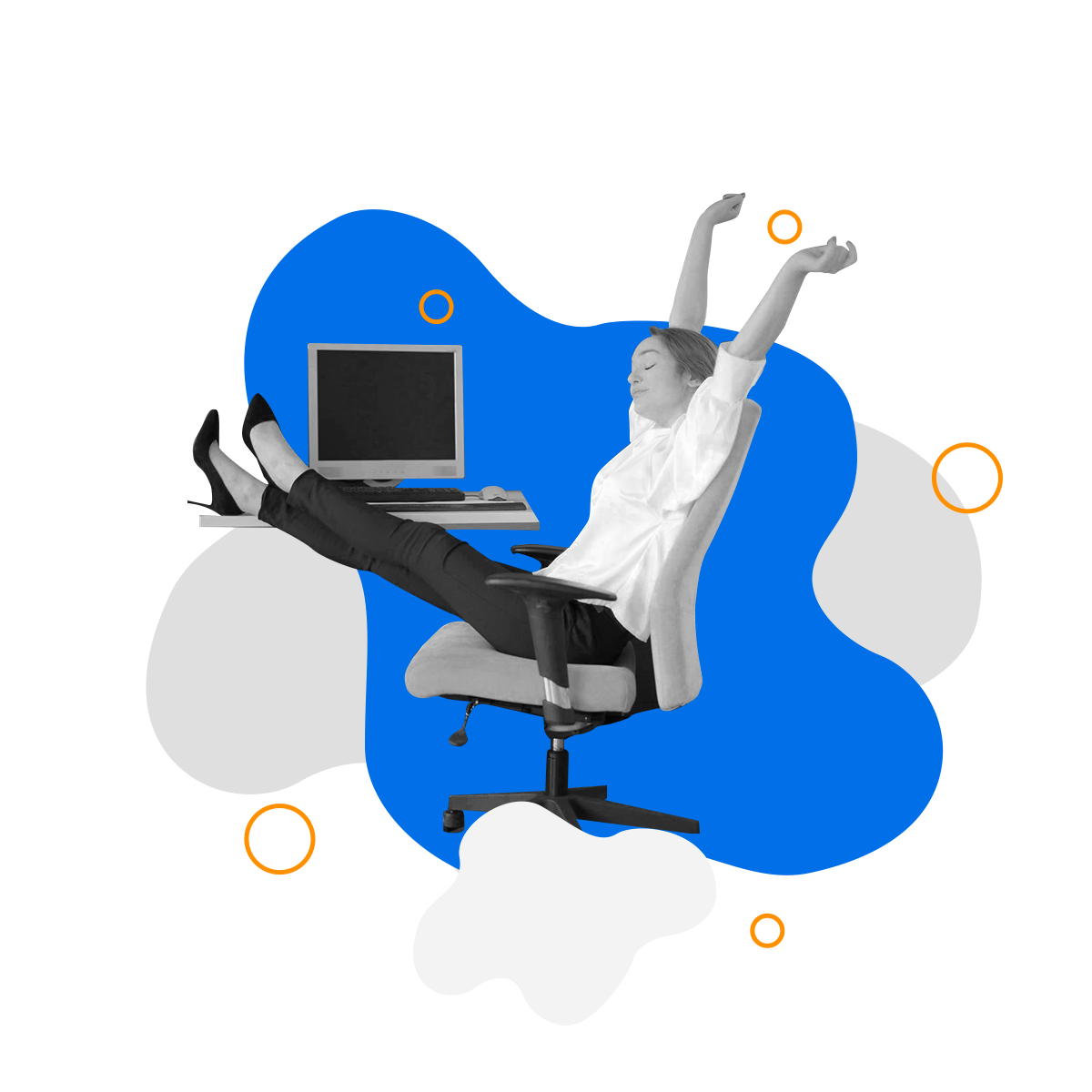 ULTIMATE AND UNIFIED MANAGEMENT SOLUTION
The most complete Business Management solution, 100% Configurable
SIMAX ERP-CRM is the most adaptable unified management solution on the market, ultra flexible thanks to its No Code technology. We have proven this by winning numerous national and international competitions. Because we are convinced that it is the software that must adapt to the company and not the company to adapt to its software.
More than any other solution, SIMAX ERP-CRM makes it possible to carry out a differentiating strategy, to automate the processes of your company in order to facilitate the dissemination of information from one department to another without re-engineering while guaranteeing the security of the data.
An Enterprise Resource Planning (ERP) or Enterprise Resource Planning (ERP) is a software solution that allows "to manage all the processes of an enterprise by integrating all its functions, including human resources management, accounting and financial management, decision support, but also sales, distribution, procurement and e-commerce"
source Wikipedia
Customer Relationship Management
Retaining a customer costs ten times less than acquiring a new one. With the CRM module, consolidate and grow your customer portfolio. Track your marketing actions, your business and drive the business function effectively.
Human Resources Management
Beyond the single staff register and the trombinoscope, effectively follow all contracts, skills in a hierarchical dimension.
Collect pay items (leave, overtime) for your pay solution External if necessary.

Supplier Relationship Management
A true Supplier Relationship Management
SRM
(Supplier Relationship Management) allows you to effectively monitor your suppliers, contracts and business conditions. To facilitate sourcing, the
SRM
module allows you to measure the quality of each supplier.
Management of Items and Tariffs
Precisely define your items and their hierarchy for quick searches. Set your rates in net price or % discount per group of customers, based on minimum quantities (column rates) or a date range (promotions).
Purchase Management
Do you know that by buying more than 1% you are doing as much for the profitability of the company as by increasing the turnover by 10%? This module of management of the purchases thus allows to buy in optimal quantity in order to control the budgets and to increase the profitability.

Sales and Rental Management
This module provides a set of tools and functionality to :
Effective monitoring of order and contract status
Generating various multi-criteria sales forecasts and reports to track goals and be proactive.  
Billing management
Managing billing is a real challenge for the success and development of a business. This module offers you the possibility to secure your billing so you don't forget to bill in time. It allows you to automate the invoicing of extras so that you don't have to add them manually. It generates clear invoices that will be quickly validated for payment.

Fund Management
This module allows you to manage a cash register from a standard computer. It can be paired with a barcode shower, a ticket or cheque printer, a credit card terminal and a cash drawer. The Checkout module makes it easy to open a cashier, edit the cashier's journal and close the cashier.

Production Management
This module allows you to create your BOM and ranges. All the tools are there: PDP, net need calculation, load/capacity balancing, finite capacity scheduling, MO graphical planning on the machines, time entry, PRI calculation, CAMM (Computer Aided Maintenance Management), monitoring subcontracting, interfacing with your CAD (Computer Aided Design).

Project/Business Management
Manage client or internal projects. Set budget, prioritize, plan and assign tasks. Follow milestones, past times and deliverables. This module coupled with the billing module performs an automated invoicing according to the chosen mode (real, due date or flat rate on real progress).

Inventory Management and Logistics
To optimize and secure your inventory, with or without a barcode shower, this module allows you to efficiently track your inventory movements, manage your inventories, find dead inventory, calculate optimal replenishments and avoid human errors.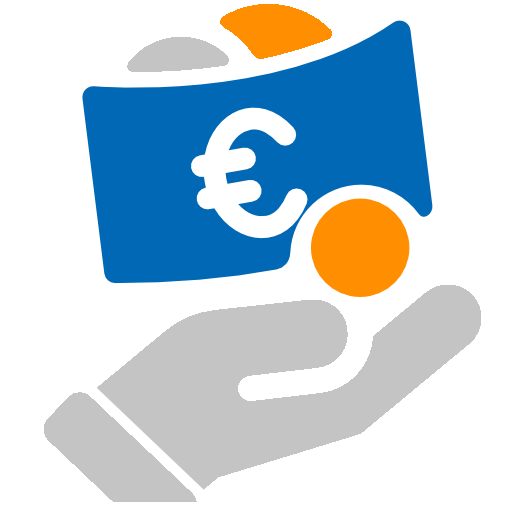 Cash Management
Quickly anticipate and recover with this module by adding cash forecasting to the SIMAXSolutions Recovery Engine. By default, each SIMAXsolution is multi-payment methods (debits, transfers, cheques, drafts, etc.) This module allows you to import bank statements in formats (SEPA and CFONB) to facilitate reconciliation. It automates the lettering if the amounts match or if the reason for difference is known.  

Management of the After-Sales Service
This after-sales module adds new tools in the management of the after-sales service in order to automatically create after-sales tickets from your emails and to prepare quick and effective answers on all classic cases. To go further: knowledge base, customer fleet management, maintenance contract management, warranty monitoring, intervention planning, preventive maintenance, etc.
Quality Management (ISO)
Easily track your activity according to ISO standards. Define your processes, your procedures, enter non-conformities, monitor the quality of your suppliers and implement curative actions. Your dashboards are enriched by quality indicators. .

Electronic Document Management
Because an ERP is a large producer and a large document collector, this
EDM
module activates an Electronic Document Management that references documents with keywords and presents them wherever you need them (customer file, project file, business file, article file, etc.).
Accounting Management
Accounting management is defined to automate as much as possible the generation of entries from invoices, purchases, settlements, cash and expense reports. This module offers management of the general, auxiliary and analytical accounting up to the closing, the edition of the balance sheet and the income statement. This module may be interfaced with your accountant's software.
SIMAX CRM : OMNICHANNEL SALES MANAGEMENT
The SIMAX CRM solution offers business management with omnichannel stream.
Each module is interconnected around the customer relationship and the efficiency of the service is streamlined and optimized.
Business Forecasting and Statistics
Contract Management

Quotes and orders management

(firm or open)

Business Forecasting and Statistics
Marketing campaign
Customer Relations, etc.
START TODAY
Want to test our SIMAX ERP-CRM this is where it happens
We offer you free testing of the features and flexibility of our most complete solution. To get as close as possible to your future user experience, you have the possibility to choose your environment now (SaaS mode, WEB, Windows application mode).
 Please note that the SIMAX ERP-CRM solution made available has certain restrictions and remains usable for 30 days.
Windows Application Mode
In the Windows Client Mode you will need a computer with Microsoft Windows 64bit operating system, i3 processor or higher, 8GB RAM minimum (DDR3 or higher), HDD with at least 5GB free (HDD 5400tr minimum or SSD recommended).
Upon receipt of your request, we will send you an email containing the download link, you will only have to double-click on the obtained file and follow the instructions.
At first start, you will have the option to choose which modules you want to use.
To facilitate testing, the SIMAX ERP-CRM solution already contains sample data. If you wish, you will have the possibility to delete all of them and you will be able to launch import wizards of your real data. This way you can test with a solution that is as close as possible to your ideal solution.
WEB SaaS Mode
Under SaaS WEB Mode, no installation is required at your home. A simple internet browser is enough.
Upon receipt of your request, we will send you a first email to confirm that your request has been taken into account.
At the same time we will trigger the creation of a dedicated test environment within our shared hosting center SaaS (Microsoft-Azure Datacenter).). Finally, we will send you a second email containing the URL and your login credentials.
On your first connection, you will have the possibility to choose the modules you want to use.
To facilitate testing, the environment already contains sample data. If you wish, you will have the possibility to delete all of them and you will be able to launch import wizards of your real data. This way, you can test with a solution that is as close as possible to your ideal solution.
---
Your choice : SaaS WEB mode
Your choice : Windows App Mode
Would you like to become one of our Partners ?
Join our international network of integrators by offering our agile, 100% "No-Code" SIMAX solutions to your customers !
For an online product demonstration, go to our YouTube page!